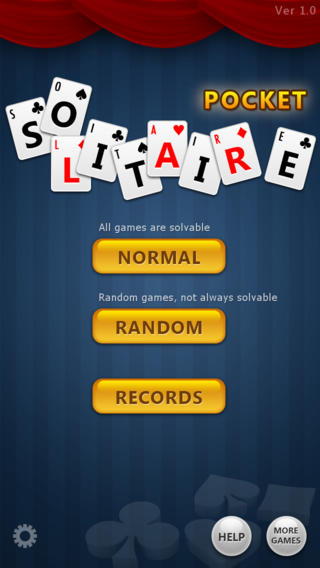 So who doesn't still love playing the old card game favourite, Solitaire, and spent hours playing it – over, and over, and over again? Remember when it was the only game that was on the old Windows PCs?
Well now there's a way to play wherever you are, whenever you like, with the Pocket Solitaire mobile app available for the iPhone, iPad, and iPod Touch (for iOS 5 or better). Pocket solitaire comes with normal games that are all solvable or random games that may not be solvable (the tough ones are always better when you win them!). The app also keeps records of all your games and lets you change the card backs and the background.
Just $0.99 – worth every cent for the nostalgia alone!
To buy any iTunes or App Store apps from outside of the USA, get 100% genuine US iTunes gift cards from Jerry Cards.
---