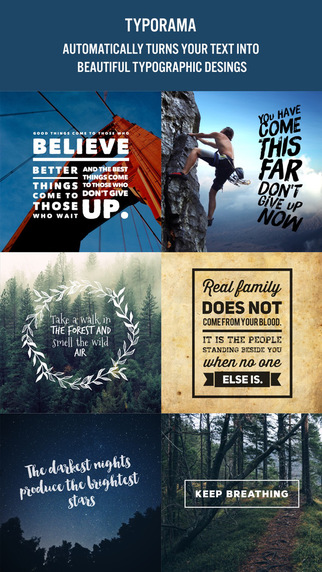 Typorama instantly transforms your quotes into beautiful text graphics that are perfect for posting on your favourite social network or social media account. Typorama can be used in any number of ways, with a change of background pictures, fonts, buttons and ribbons.
Use Typorama to:
Make beautiful typographic text layouts
Create Instagram, Facebook, Twitter posts with stylish text designs
Create flyers and posters for your events or business
Make headers for your blog
Enrich your family photos adding creative text styles and share your love
All this for just $1.99. Available for iPhone, iPad and iPod touch.
To buy any iTunes or App Store apps from outside of the USA, get 100% genuine US iTunes gift cards from Jerry Cards.
---