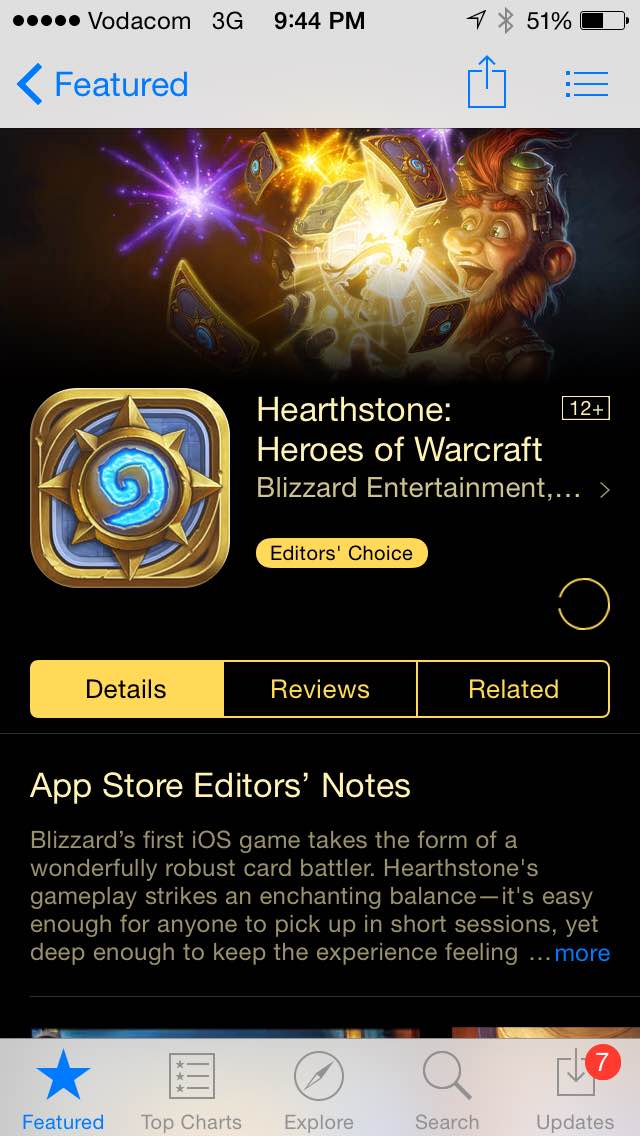 The long awaited, most loved card game Hearthstone is now available for iPhone (4S and up) and Android phones (4 or better) in the App Store and Google Play Store.
This card combat, super strategy game has a free to play approach and is filled with stunning visuals, rich characters and a simple but addictive playability for ages from 12 to forever.
As with previous versions, players' card collections will remain tied to their Battle.net account, so you'll be able to share progress between the Windows PC, Mac, tablet and mobile versions of the game.
Download the app now and earn a free pack after you've played your first game. As if you needed another reason to download this gem?
To buy any apps from outside of the USA, get 100% genuine US iTunes gift cards from Jerry Cards.
---