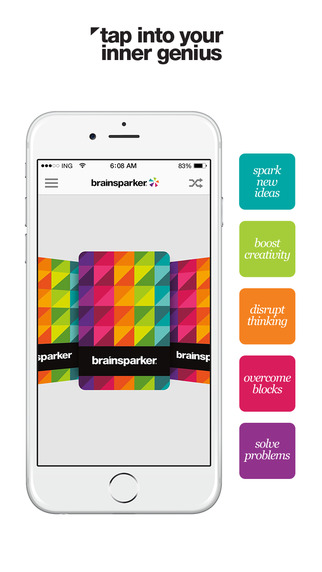 Brainsparker is a fun new free app for the iPhone and is a great way to release the genius in you by prompting you with new ideas and ways of thinking. The VIP version is free and comes with 200 free prompt cards.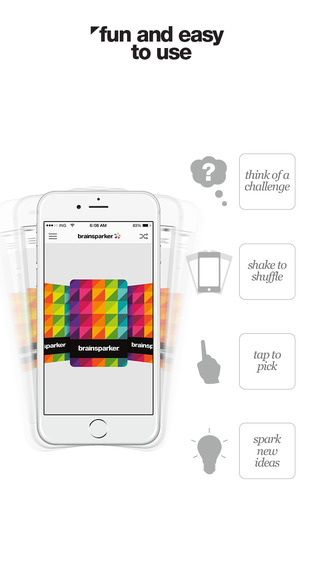 Just shake your phone to get random prompts from disruptive thinking to solving problems to sparking new ideas, an instant box of endless ideas in one easy-to-use app. The app will also be available for the Apple Watch.
To buy any apps from outside of the USA, get 100% genuine US iTunes gift cards from Jerry Cards.
---